I.T. You Can Trust
RESPONSIVE • PERSONAL • RELIABLE
KINDNESS MATTERS TO US…
Chris Mann, Owner/Founder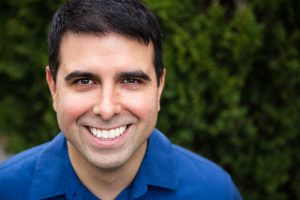 Offering a kind, personal approach to information technology in Michigan, we're committed to being the best I.T. company you've ever worked with!
GOING ABOVE AND BEYOND I.T.
We're all about good, old-fashioned customer service
and that means exceeding your expectations!
I.T. SERVICES YOU CAN TRUST
If you have an outage or emergency, SO DO WE – we're your I.T. department and we've got your back.
We'll Do I.T. Right The First Time
Instead of waiting for things to break, we'll proactively take care of all your tech needs, so you can worry less and focus more on your business.
RESPONSIVE communication
• Text, email, or call whenever you have a question or need help.
• We'll fix things remotely right away and come onsite promptly when you need us.
PERSONAL service
• We'll listen with kindness and patience, and explain things clearly without fancy tech lingo. You'll always feel respected by us.
• We'll get to know you and your office so we can serve you in your priorities and look at things from your perspective.
RELIABLE support
• We'll securely backup your data, monitor your hardware and software for problems, recommend upgrades and build a solid IT infrastructure for you.
• If you like, we'll even relieve you of the headache of waiting on hold and coordinating with other tech companies and vendors.
Let's Talk
Get in touch to see if we're the right I.T. company for you!
Get Support
Click one of the buttons below to get remote support from us.